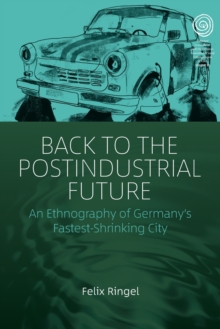 Back to the postindustrial future : an ethnography of Germany's fastest-shrinking city
178920805X / 9781789208054
General (US: Trade) Learn More
Postgraduate, Research & Scholarly
Undergraduate
Reprint. Originally published: 2018.
How does an urban community come to terms with the loss of its future?
The former socialist model city of Hoyerswerda is an extreme case of a declining postindustrial city.
Built to serve the GDR coal industry, it lost over half its population to outmigration after German reunification and the coal industry crisis, leading to the large-scale deconstruction of its cityscape.
This book tells the story of its inhabitants, now forced to reconsider their futures.
Building on recent theoretical work, it advances a new anthropological approach to time, allowing us to investigate the postindustrial era and the futures it has supposedly lost.
BIC: