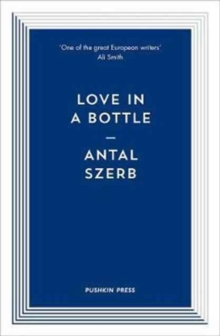 Love in a bottle
1782273689 / 9781782273684
Reprint. Translated from the Hungarian This translation originally published: 2010.
Hungarian Antal Szerb is best known in the West as the author of three extraordinary novels, most notably Journey by Moonlight (1937), and a highly entertaining study of the Ancient Regime in France: The Queen's Necklace (1942).
This selection of his stories and novellas, set variously in mythical times and in the London and Paris of the twenties and thirties, reflects his love of life and the irrepressible irony that is his trademark.
BIC: