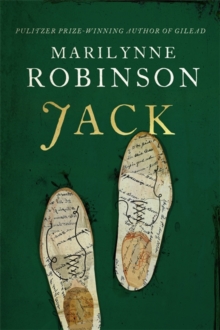 Jack
0349011818 / 9780349011813
Originally published: U.S.: Farrar, Straus and Giroux.
'Grace and intelligence . . . [her work] defines universal truths about what it means to be human' BARACK OBAMA'Radiant and visionary' SARAH PERRY, GUARDIANMarilynne Robinson, winner of the Pulitzer Prize and the American National Humanities Medal, returns to the world of Gilead with Jack, the final in one of the great works of contemporary American fiction. A NEW YORK TIMES BESTSELLERJack tells the story of John Ames Boughton, the loved and grieved-over prodigal son of a Presbyterian minister in Gilead, Iowa, a drunkard and a ne'er-do-well.
In segregated St. Louis sometime after World War II, Jack falls in love with Della Miles, an African-American high school teacher, also a preacher's child, with a discriminating mind, a generous spirit and an independent will.
Their fraught, beautiful story is one of Robinson's greatest achievements. 'Jack is the fourth in Robinson's luminous, profound Gilead series and perhaps the best yet' OBSERVER
BIC: