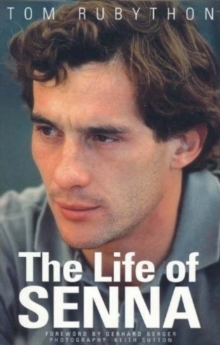 Life of Senna (New ed)
0954685733 / 9780954685737
On Sunday 2st May 1994 Ayrton Senna was leading the San Marino Grand Prix when suddenly his car veered inexplicably off the track at Tamburello bend.
His Williams-Renault crossed over both the grass and concrete fun-off strips before finally impacting the concrete wall.
It is thought that the front of his head hit the concrete wall, forcing his helmet back on to the headrest and crushing the back of his head.
Either impact would have been enough to kill him. The greatest racing driver the world had ever seen would be declared dead just over four hours later.
This book is about his life, his victories and his loves.
It is the first proper story of a man the world revered and whose like will never been seen again.
BIC: