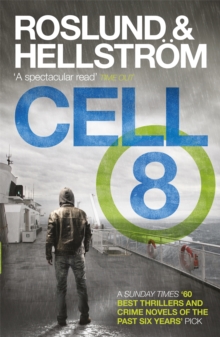 Cell 8
1849161496 / 9781849161497
Reprint. This translation originally published: 2011.
THE SUNDAY TIMES 60 BEST THRILLERS AND CRIME NOVELS OF THE PAST 6 YEARS PICK - A CAPITAL CRIME AND A CHILLING CONSPIRACY AWAIT DCI EWERT GRENS. 'A powerful, multi-layered novel' Guardian'A mesmerising crime narrative' IndependentONE CELLA convicted murderer dies awaiting execution on Ohio's death row. ONE CRIMINALSix years later, the same man walks into a Stockholm police station.
ONE CONSPIRACYHe's defeated death. He's played the unplayable system. And now Detective Superintendent Ewert Grens must discover how. Looking for another novel in the million-selling DCI Ewert Grens series?
Try Two Soldiers . . .
BIC: