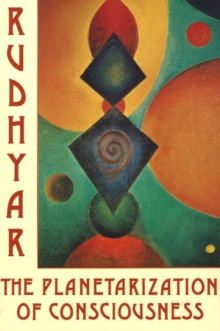 Planetarization of Consciousness
0943358167 / 9780943358161
230 x 155 mm, 474 grams 320 pages, b/w photos
This is Rudhyar's major philosophical and psychological work, the concentrated outcome of a lifetime concerned with the most basic problems of human existence and the meaning of radical social-cultural crisis mankind is experiencing.
Rudhyar has been for years an apostle of world integration based on the interpretation of Eastern and Western concepts and attitudes to life.
He sees emerging a global society, and through the world-wide interaction of all cultures, a new type of "planetary" consciousness which for the first time will reveal in its fullness the potential of man. The Planetarisation is essentially an act of faith in Man.
Man as a microcosm of the universe. Man as a reality that transcends the physical organism, all localisms and nationalisms, and in whom spirit and matter can unite in a "Divine Marriage" productive of ever new and greater creative tomorrows.
BIC: