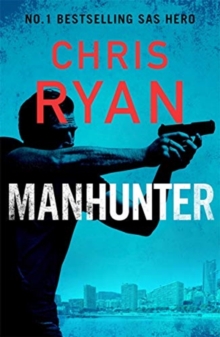 Manhunter
183877520X / 9781838775209
THINK YOU KNOW THE SAS?THINK AGAIN... From no.1 bestselling SAS hero Chris Ryan, comes MANHUNTER: the first book in an explosive new series featuring Josh Bowman, a battle-worn Regiment soldier hand-picked to join a shadowy unit within the SAS. *Now available to pre-order in hardback, eBook and audiobook*_________________When foreign governments act like gangsters, a new kind of SAS is needed . . . In London, assassins carry out a deadly chemical weapons attack at the royal wedding.
All the signs point to a Kremlin-sanctioned hit. Their victim: a notorious mobster. 'The Cell' is a shadowy unit within the SAS, dedicated to fighting global organised crime.
In a world where the Russian government is the real mob, it's the job of the Cell to defend British interests at home and abroad.
Only the elite are selected; only the very best will survive.
For SAS staff sergeant Josh Bowman, whose young family was brutally murdered by an Albanian crime gang, it's a chance for revenge - and to bury his secret opioid addiction. But the Russians have only just begun. When the Cell uncovers a sinister plot against a British-backed tyrant in Africa, they are quickly drawn into a deadly race against time.
Soon they find themselves fighting a terrifying enemy in a brutal fight to the death. Outnumbered, outgunned and with no military support, Bowman and his comrades are all that stand between Moscow and ultimate victory . . . _________________Praise for SAS legend Chris Ryan:'Ryan writes with the authority of a man familiar with every nuance of the regiment's tactics, training, weapons and equipment' - SUNDAY TIMES'Nobody takes you to the action better than Ryan' - EVENING STANDARD'Intelligent and enthralling' - FINANCIAL TIMES'The action comes bullet-fast' - THE SUN'Fearsome and fast-moving' - DAILY MAIL
BIC: