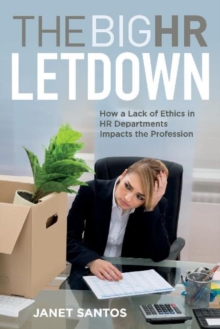 The Big HR Letdown : A Human Resources Ethics Discussion Guide
1098301234 / 9781098301231
155 x 230 mm, 0 grams 46 pages
This book is a scenario-based discussion guide about ethics within the human resources profession.
The focus is on how HR leaders can let down their team members and organizations by having a lack of ethics and professional behaviors.
It is designed to be used in human resources college class work, human resources professional development activities, and human resources team meetings.
BIC: