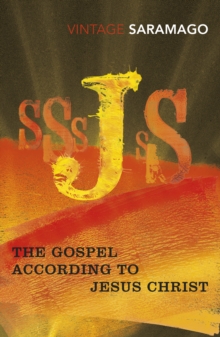 The Gospel according to Jesus Christ
1860466842 / 9781860466847
Reprint. This translation originally published: New York: Harcourt Brace, 1993; London: Harvill, 1999.
Saramago's Jesus is the son not of God but of Joseph.
Mary Magdalene is his lover not his convert. In the wilderness he tussles not with the Devil - a kindly and necessary evil - but with God, a fallible, power-hungry autocrat. And he must die not for the sins of the fathers but for the sins of the Father.
By investigating these simple inversions Saramago has woven a dark parable; a secular gospel of astonishing richness and depth. 'An original, wild and beautiful book' Times Literary Supplement
BIC:
FA Modern & contemporary fiction (post c 1945)
Prizes:
S 1996 International IMPAC Dublin Literary Award