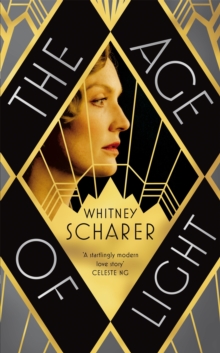 The age of light
1509889124 / 9781509889129
Originally published: New York: Little, Brown and Company.
'Scharer captures the thrill of artistic creation and the swirling hedonism of Paris's beautiful people.' The TimesModel.
Muse. Lover. Artist. 'I'd rather take a picture than be one,' Lee Miller declares, as she arrives in Paris one cool day in 1929.
Lee has left behind her life in New York and a successful modelling career at Vogue to pursue her dream of becoming a photographer.
She soon catches the eye of renowned Surrealist artist Man Ray and convinces him to hire her as his assistant.
Man is an egotistical, charismatic force, and as Lee becomes both his muse and his protege, they embark upon a passionate affair. Lee and Man spend their days working closely in the studio and their nights at smoky cabarets, opium dens and wild parties.
But as Lee begins to assert herself, and to create pioneering work of her own, Man's jealousy spirals out of control, and leads to a betrayal that threatens to destroy them both . . . Transporting us from bohemian Paris to the battlefields of WWII, The Age of Light is a powerful and intoxicating story about love, obsession and the personal price of ambition.
Based on the incredible true story, in her debut novel Whitney Scharer brings a brilliant and revolutionary artist out of the shadow of a man's legacy, and into the light. 'Whitney Scharer's storytelling is utterly immersive and gorgeous in its details . . . powerful, sensual and gripping.' Madeleine Miller, author of Circe
BIC:
ACXD7 Art & design styles: Surrealism & Dada, AJB Individual photographers, BT True stories, FA Modern & contemporary fiction (post c 1945), FRH Historical romance, FV Historical fiction