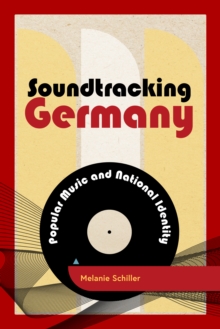 Soundtracking Germany : popular music and national identity
1786615967 / 9781786615961
Stock expected by 02/10/2021
23 cm ix, 277 pages : illustrations (black and white)
Reprint. Originally published: 2018.
This book argues for the importance of popular music in negotiations of national identity, and Germanness in particular.
By discussing diverse musical genres and commercially and critically successful songs at the heights of their cultural relevance throughout seventy years of post-war German history, Soundtracking Germany describes how popular music can function as a language for "writing" national narratives.
Running chronologically, all chapters historically contextualize and critically discuss the cultural relevance of the respective genre before moving into a close reading of one particularly relevant and appellative case study that reveals specific interrelations between popular music and constructions of Germanness.
Close readings of these sonic national narratives in different moments of national transformations reveal changes in the narrative rhetoric as this book explores how Germanness is performatively constructed, challenged, and reaffirmed throughout the course of seventy years.
BIC: