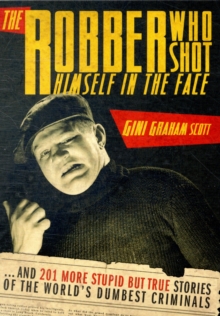 The robber who shot himself in the face
1572487062 / 9781572487062
Most crooks and criminals do stupid things before, during, or after their crimes that make it easy for the police to apprehend them.
They leave fingerprints at the crime scene, they brag to the wrong person, and some even fall asleep on the couch after robbing the house.
There are hundreds of bumbling criminal stories like these, and a large number of them are collected in this new humor book.
These true stupid criminal stories are drawn from news reports from all over the world.
BIC:
Title Unavailable: Out of Print