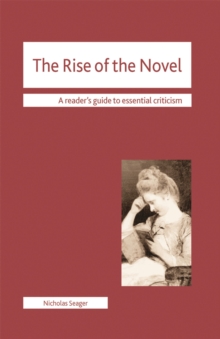 0230251838 / 9780230251830
Why have scholars located the emergence of the novel in eighteenth-century England?
What historical forces and stylistic developments helped to turn a disreputable type of writing into an eminent literary form?This Reader's Guide explores the key critical debates and theories about the rising novel, from eighteenth-century assessments through to present day concerns.
Nicholas Seager:* surveys major criticism on authors such as Aphra Behn, Daniel Defoe, Samuel Richardson, Henry Fielding and Jane Austen* covers a range of critical approaches and topics including feminism, historicism, postcolonialism and print culture* demonstrates how critical work is interrelated, allowing readers to discern trends in the critical conversation. Approachable and stimulating, this is an invaluable introduction for anyone studying the origins of the novel and the surrounding body of scholarship.
BIC:
2AB English, DSBD Literary studies: c 1500 to c 1800, DSK Literary studies: fiction, novelists & prose writers