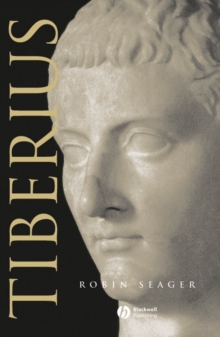 1405115297 / 9781405115292
Stock expected by 25/04/2021
postgraduate Learn More
research & professional
undergraduate
Previous ed.: London: Eyre Methuen, 1972.
Robin Seager traces the life of Tiberius from his birth in Rome in 42 bc during the death throes of the Republic, through his military career and reign as Emperor, to his death in ad 37.
Tiberius' complex character is the key to understanding his reign.
Challenging the common ancient view of Tiberius as a consummate hypocrite, Seager portrays him instead as a man whose virtues and beliefs were corrupted by power, who lost his grasp of reality as his fears of conspiracy and assassination spiralled out of control, and who finally resorted to ruling by terror.
The second edition of this highly readable biography contains a substantial afterword, reconsidering various questions and discussing important new evidence that has come to light since the book was first published.
BIC:
1QDAR Ancient Rome, BGH Biography: historical, political & military, HBJD European history, HBLA Ancient history: to c 500 CE