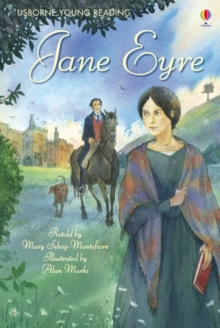 Jane Eyre
1409539644 / 9781409539643
Based on the novel by Charlotte Brontèe.
A dramatic adaptation of the much-loved classic by Charlotte Bronte, with atmospheric illustrations by Alan Marks.
It is the compelling story of Jane Eyre and the mysterious Mr. Rochester, sensitively retold for younger readers. It is part of Usborne's popular "Young Reading" series, developed in consultation with Alison Kelly, Principal Lecturer at the University of Roehampton.
This book is in "Series Three", for confident readers.
BIC:
5AD Interest age: from c 4 years, YFA Classic fiction (Children's / Teenage)