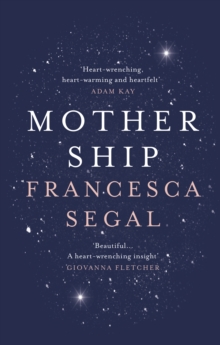 Mother ship
1784742694 / 9781784742690
'Heart-wrenching, heart-warming and heartfelt - Mother Ship is a beautifully crafted, warts-and-all love letter to our wonderful NHS' Adam Kay, author of This is Going to Hurt'Our greatest gift to one another is this: each woman here has been swept out by a riptide, pulled far from the current of normal motherhood.
Apart and all together in this space, our odd craft, we are drawn back into the folds of the unremarkable.'After her identical twin girls are born ten weeks prematurely, Francesca Segal finds herself sitting vigil in the 'mother ship' of neonatal intensive care, all romantic expectations of new parenthood obliterated.
Her gripping diary of those months combines the tenderness of a love poem with the compulsive pace of a thriller.
As each day brings a fresh challenge for her and her babies, Francesca makes a temporary life among a band of mothers who are vivid, fearless, and inspiring, taking care not only of their children but of one another.
MOTHER SHIP is an intimate, raucous, sublime and electrifying memoir.
It is a hymn to the sustaining power of women's friendships, and a loving celebration of the two small girls - and their mother - who defy the odds. 'A heart-wrenching insight into what must have been such a fragile, overwhelming and terrifying time - yet there's humour in there too.
Beautiful' Giovanna Fletcher'Mother Ship is a masterclass in style.
A beautiful, lyrical memoir that navigates the unpredictable landscape of NICU and the will to survive' Christie Watson, author of The Language of Kindness'Segal writes with delicate eloquence, combining passion and comic understatement so deftly that this feels the only way the book could have been written...
I don't think I've turned the pages so urgently in a book about motherhood before' Lara Feigal, Guardian
BIC:
BM Memoirs, MJW Paediatric medicine, VFX Advice on parenting