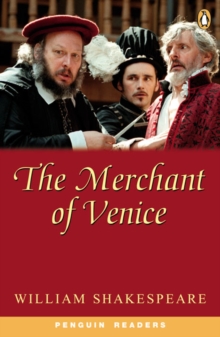 1405851740 / 9781405851749
Usually dispatched within 2 weeks
ELT / TEFL (Teaching of English as a foreign language) Learn More
Bassanio wants to get married, but he has no money and a lot of debts.
He asks his friend Antonio for a loan, but Antonio is waiting for his ships to return.
Until then, he has nothing to lend. To help Bassanio, he borrows money from a money-lender - and agrees to an unusual condition.
If Antonio cannot repay the loan in three months, the money-lender will cut a pound of flesh from his body.
Will Antonio be able to repay the loan? Or will he die?
BIC:
£8.52
The title has been replaced. To check if this specific edition is still available please contact Customer Care +44(0)1482 384660 or schools.services@brownsbfs.co.uk, otherwise please click 9781408289563 to take you to the new version.
Other Formats