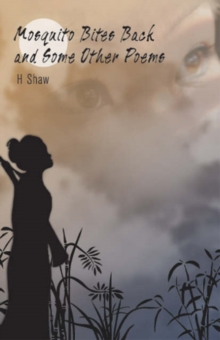 Mosquito Bites Back : And Some Other Poems
184426288X / 9781844262885
Usually dispatched within 4 weeks
130 x 197 mm, 148 grams 122 pages, None
This is a reply to the bully of whatever creed and colour, the corrupt official, the bent politician, the financiers and economists who have forgotten that economies are for those who produce them, not a nebulous 'market', and to those of the '-ism' who wish to force their particular doctrines down the throats of those who would rather live in peace. "Mosquito Bites Back" is the story of the losers in war and globalisation, the small people, the civilians, caught up in the political chicanery, the hypocrisy and power struggles of those who seek to concentrate the wealth and power of the world into their own hands, and who tell us it is all for our freedom.
It talks about: freedom to work as serfs in a feudalistic corporate labour market; freedom to say what we choose, for it so easily glossed over by the news media, owned as it is by the rich and powerful; freedom to vote for more of the same; and freedom to die for the rich and powerful, fighting their chosen enemy of the day.
This thought-provoking collection of frank and gard-hitting poems is no easy ride, for in the paradox of the human spirit there are as many questions as answers. Yet if these poems touch but two, who touch but two more and yet again touch two more ...then there is still hope.
BIC: