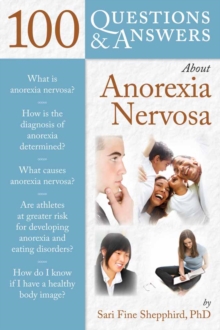 100 questions & answers about anorexia nervosa
0763754501 / 9780763754501
Stock expected by 12/04/2020
EMPOWER YOURSELF!Whether you are a newly diagnosed patient, a friend, or a relative of someone with anorexia nervosa, or if you simply wish to gain a better understanding of this condition, 100 Questions and Answers About Anorexia Nervosa offers help.
This book offers a complete guide to understanding the causes of anorexia, warning signs and diagnosis, and practical suggestions on how to help loved ones suffering from anorexia as well as the treatment options available.
Written by a clinical psychologist with nearly 20 years experience in the field of eating disorders, along with contributions from actual patients, this book is an invaluable resource for learning about and fighting this disease.
BIC: