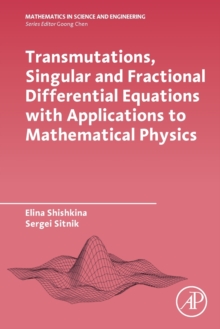 Transmutations, Singular and Fractional Differential Equations with Applications to Mathematical Physics
0128197811 / 9780128197813
Transmutations, Singular and Fractional Differential Equations with Applications to Mathematical Physics connects difficult problems with similar more simple ones.
The book's strategy works for differential and integral equations and systems and for many theoretical and applied problems in mathematics, mathematical physics, probability and statistics, applied computer science and numerical methods.
In addition to being exposed to recent advances, readers learn to use transmutation methods not only as practical tools, but also as vehicles that deliver theoretical insights.
BIC: