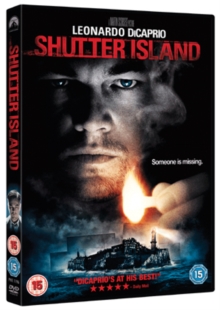 (15) Suitable for 15 years and over.
Film adaptation of the psychological crime novel by Dennis Lehane, directed by Martin Scorsese and starring Leonardo DiCaprio, Mark Ruffalo and Ben Kingsley.
Federal Marshals Teddy Daniels (DiCaprio) and Chuck Aule (Ruffalo) are sent to Shutter Island, home to a psychiatric hospital for the criminally insane.
There, they must investigate the disappearance of multiple murderer Rachel Solando (Emily Mortimer), who appears to have simply vanished from the institution.
It soon becomes apparent, however, that no one on the island is telling the truth, and as Daniels becomes more embroiled in the sinister goings on, he begins to question everything, even his own sanity...