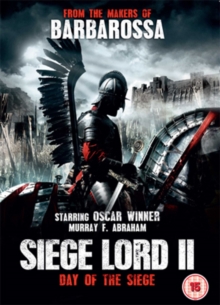 Siege Lord 2: Day of the Siege
(15) Suitable for 15 years and over.
Historical epic based around the 1683 Battle of Vienna which is seen by many as a key event in the development of Western civilisation.
The battle began on the eleventh of September and saw the advancing forces of the Ottoman Empire take on those mustered by the Holy Roman Empire and the Polish-Lithuanian Commonwealth in a bid to defend Vienna.
Could the troops commanded by the Holy Roman Emperor Leopold I (Piotr Adamczyk), his advisor Marco d'Aviano (F.
Murray Abraham) and the Polish King Jan III Sobieski (Jerzy Skolimowski) repel the attack on Europe?