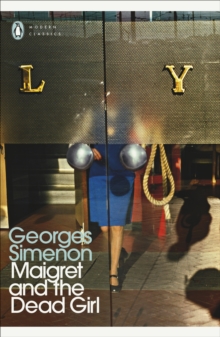 Maigret and the dead girl
0241297257 / 9780241297254
Translated from the French.
'His artistry is supreme' John Banville Maigret wouldn't have admitted that what intrigued him most was the victim's face.
All he had seen of it so far was one profile. Was it the bruises that gave her that sullen air? She looked like a bad-tempered little girl. Her combed-back brown hair was very smooth but naturally wavy.
The rain had diluted her make-up a little and, instead of making her older or uglier, it made her younger and more appealing. Maigret and his fellow inspector Lognon find themselves trying to out-manoeuver each other when they investigate the case of a mysterious young woman whose new life in Paris is tragically cut short. 'One of the greatest writers of the twentieth century . . . Simenon was unequalled at making us look inside, though the ability was masked by his brilliance at absorbing us obsessively in his stories' Guardian
BIC: