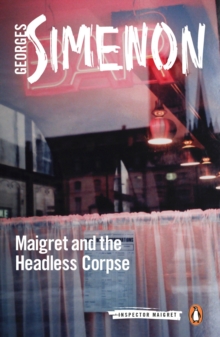 Maigret and the headless corpse
0241297265 / 9780241297261
Translated from the French.
'His artistry is supreme' John Banville 'There was no lack of picturesque individuals in a neighbourhood like Quai de Valmy.
But he had seldom encountered the kind of inertia he had seen in that woman.
It was hard to explain. When most people look at you, there is some sort of exchange, however small.
A contact is established, even if that contact is a kind of defiance. With her, on the contrary, there was nothing.'The discovery of a dismembered body in the Canal Saint Martin leads Maigret into a tangled, baffling case involving a taciturn bistro-owner and a mysterious inheritance. 'One of the greatest writers of the twentieth century . . . Simenon was unequalled at making us look inside, though the ability was masked by his brilliance at absorbing us obsessively in his stories' Guardian'
BIC: