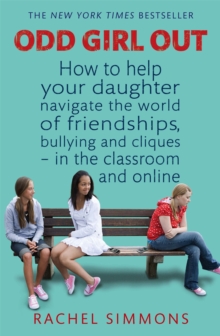 Odd girl out : how to help your daughter navigate the world of friendships, bullying and cliques - in the classroom and online (Rev. and updated ed)
0749957743 / 9780749957742
This ed. originally published: New York: Mariner, 2011.
When Odd Girl Out was first published, it ignited a long-overdue conversation about the hidden culture of female bullying.
Today the dirty looks, taunting notes and social exclusion that plague girls' friendships have gained new momentum in cyberspace. In this revised and updated edition, educator and bullying expert Rachel Simmons gives girls, parents and educators proven and innovative strategies for navigating social dynamics online, as well as brand new classroom initiatives and step-by-step parental suggestions for dealing with conventional bullying.
Including the latest research and real-life stories, Odd Girl Out continues to be the definitive resource on the most pressing social issues facing girls today.
BIC: