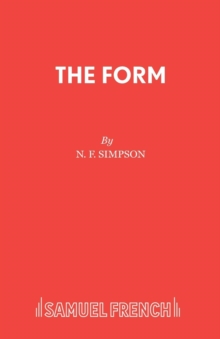 0573020760 / 9780573020766
Usually dispatched within 2 weeks
The story of a willowy little man who comes to an office for an interview.
He has a long wait, and to kill time he shows the receptionist his photographic collection.
Finally, the important man arrives and the little man is given his forms to fill out.
Don't bother too much with the answers to the questions, he is told; just concentrate on the replies.
The little man leaves, but returns shortly a changed man, and forthwith begins interviewing and lecturing the important man himself.
A thought provoking, topsy turvy comedy.2 women, 2 men
BIC: