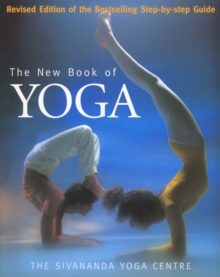 The new book of yoga (Rev. ed)
0091874610 / 9780091874612
25 cm 192p. : ill. (chiefly col.)
Previous ed.: 1983. At foot of cover title: The Sivananda Yoga Centre.
The Book Of Yoga is recognised as the classic, definitive guide to this popular subject.
Clear, comprehensive and superbly illustrated, the book covers all aspects of the discipline and provides inspiration for beginner and expert alike.
It has now been reformatted with a more modern design with full-colour pictures throughout and remains the best guide in the market.
It shows you how to: * Develop a fit and beautiful body * Improve your health * Keep youthful in every stage of life * Enjoy a troublefree pregnancy * Eat wisely and well * Banish stress and tension * Breathe for life and vitality * Increase your powers * Experience peace of mind concentration
BIC: