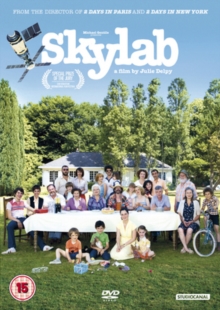 (15) Suitable for 15 years and over.
Julie Delpy writes, directs and stars in this French comedy exploring a family gathering in the 1970s coloured by the somewhat unusual threat of a US space station falling onto Brittany.
The central character of the film is Albertine (Lou Alvarez), a ten-year-old girl who heads to a summer house with her parents Anna (Delpy) and Jean (Eric Elmosnino) to celebrate the birthday of her grandmother (Bernadette Lafont) with their extended family.
While there is much laughter and joy in the occasion as the family gossip and catch up, Albertine is preoccupied by the news that the decaying US space station Skylab may land on a populated area of France...