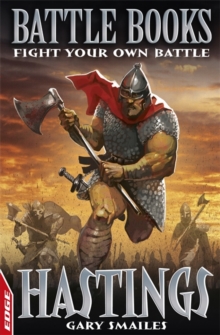 Hastings
1445101122 / 9781445101125
Take up your weapons and prepare to fight your own battle in these all-action, interactive adventures, in which you take part in epic battles from throughout history. It is 1066, and Harold Godwinson has been crowned King of England.
A mighty army has journeyed from Normandy, Breton and France to crush Harold's forces at what will become remembered as the Battle of Hastings.
You are William the Conqueror, Duke of Normandy and leader of one of the largest invasion forces ever.
You must command your army and position your forces to defeat the English, and claim the crown that is rightfully yours...
BIC: