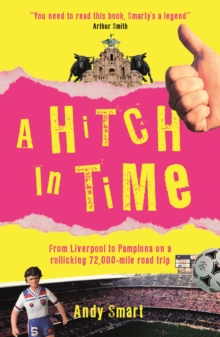 A hitch in time
0749581891 / 9780749581893
24 cm 317 pages : illustrations (black and white)
From Liverpool to Pamplona on a rollicking 72,000-mile road trip; Andy Smart's early adventures are a series of jaw-dropping feats and bizarre situations from which, amazingly, he emerged unscathed.
Living on his wits, sleeping rough and accepting lifts that get him into bizarre and often dangerous situations, Andy's six years spent on the road stand as a unique record of life as it was in the late 1970s and early 80s.
In this hilarious memoir, they are juxtaposed with a host of earlier memories, resulting in a unique collection of dazzling funny stories that have been told and retold in countless bars and comedy clubs but never before written down.
BIC:
ASZB Performing arts: comedy, BGFA Autobiography: arts & entertainment