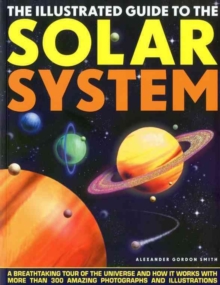 The illustrated guide to the solar system
1844768937 / 9781844768936
Stock expected by 25/04/2021
Reprint. Originally published: Enderby: Armadillo, 2001.
This stunning survey explores the solar system and its place in our galaxy and the universe itself.
Fascinating and informative sections include: Discovering the Solar System, Beyond the Solar System and Exploring the Solar System.
An additional reference section contains fact charts, star maps, a glossary of scientific terms, and a full index, making this an essential home reference guide to our solar system and beyond.
As astronomers discover more about the heavenly bodies in our solar system, including our own planet, Earth, they are also finding further mysteries and extraordinary space puzzles.
But our solar system is just one of billions in the vastness of our galaxy, the Milky Way. And the universe itself contains countless ever-changing galaxies.
The breathtaking photographs and detailed illustrations in this book take you on a whirlwind tour of our solar system and beyond, while the text provides a wealth of essential information.
BIC: