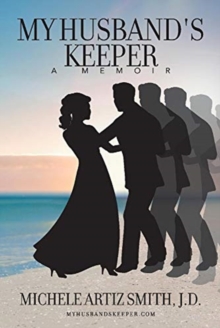 My Husband's Keeper : A Memoir
1098302206 / 9781098302207
6 x 228 mm, 0 grams 192 pages
This book is my journey after receiving my husband's diagnosis of Alzheimer's/Dementia.
I am sharing my own story to inspire others who are embracing grief while navigating through their own whirlwind journey of a loved ones diagnosis.I never gave myself credit for something I did not know I had, resiliency.
Writing this book gave me the inspiration to share my story in an effort to help other caregivers paralyzed by the diagnosis of their loved one.Working as a State Certified Ombudsman in long term care facilities allowed me to witness many caregivers wondering what to do with this unknown situation and feeling 'stuck'.
It is not easy when your spouse of almost 50 years has been a successful Ophthalmologist, and on the Board of Director's for ten yeas of one of the largest HMO's in the country.
A power house decision maker who now cannot complete a simply task.
My own experience can show the different options available and that you can move forward to make life changing decisions for both of you.
BIC: