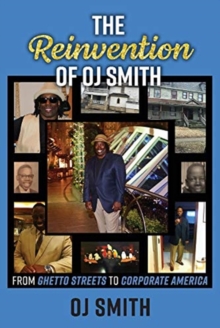 The Reinvention of OJ Smith - From Ghetto Streets to Corporate America
1098302117 / 9781098302115
6 x 228 mm, 0 grams 312 pages
This is an inspiring and motivational story about growing up without a father in the home, in a crime-ridden neighborhood where drug dealers ran the corner store.
It is a captivating story of how young OJ dealt with his fears of bullies and lack of self-confidence, while also navigating the nuances of inner city living.
In his story, OJ shares a lot of the choices he made throughout his life- some good and some not so good.He describes his three main regrets in his life that came as a result of his inner-city experiences.
In The Reinvention of OJ Smith: From the Ghetto Streets to Corporate America, OJ kept experiencing GOD's grace and presence in his life.
He learned how to use the cards he was dealt. He overcame the fears associated with bullies, fighting and shootings, and learned to live a fearless life.
Eventually, he became an executive in corporate America as a result of using his street smarts, sports background and charisma.
OJ learned how to fit into a world he never imagined possible as a child.
Through faith and perseverance, this remarkable and inspiring story shows what happens when dreams of a life without danger come true.
BIC: