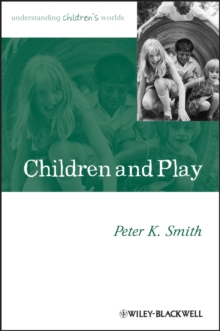 0631235221 / 9780631235224
postgraduate Learn More
research & professional
undergraduate
Play is an important part of children's development, and of great interest to professionals and the wider public.
There are continuing debates about the role of play in development, and especially in recent years about relationships between pretend play/fantasy and theory of mind.
More physical and rough-and-tumble forms of play are very salient to educators and parents, and are relevant for current debates on children's playtime in school and the need for recess breaks.
There are clinical aspects too, in relation to play therapy and play in populations such as children with autism.Peter Smith, a world-renowned expert on children's play, offers a complete account of the impact of play on children's development, synthesising recent and classic research.
BIC: