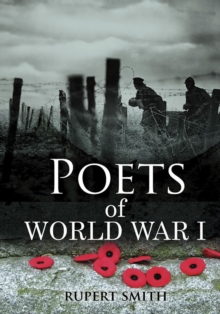 Poets of World War I
1406273295 / 9781406273298
Usually dispatched within 4 weeks
24 cm 64 pages : illustrations (black and white, and colour), map (colour)
Reprint. Originally published: 2014.
World War I was one of the bloodiest conflicts in modern history - and yet it produced some of the best poetry of the 20th century.
Many people's first encounter with poetry is through writers like Wilfred Owen and Siegfried Sassoon, and the passion and power they find in it makes a very deep impact.
This collective biography of poets like Owen, Sassoon, Brooke, Graves, Rosenberg, Brittain, Sorley, and Seeger, along with potted biographies of many other war poets, gives the background of the poets' experiences to explain how the war created so much important poetry - and why we keep coming back to this work a hundred years later.
BIC:
3JJF c 1914 to c 1918 (including WW1) , 5AM Interest age: from c 11 years, YQE Educational: English literature