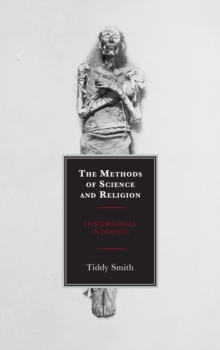 The methods of science and religion : epistemologies in conflict
1498582389 / 9781498582384
Usually dispatched within 4 weeks
Tiddy Smith argues that the conflict between science and religion is ultimately a disagreement about what kinds of methods we should use for investigating the world.
Specifically, scientists and religious folk disagree over which belief-forming methods are reliable.
In the course of justifying any scientific claim, scientists typically appeal to methods which generate agreement between independent investigators, and which converge on the same answers to the same questions.
In contrast, religious claims are typically justified by methods which neither generate agreement nor converge in their results (for example, dreams, visions, mystical experiences etc.).
This fundamental difference in methodologies can neatly account for the conflict between science and religion.
BIC: