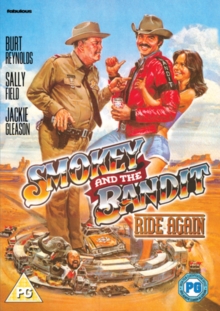 Smokey and the Bandit Ride Again
Sequel to the popular 1977 feature. Outlaw driver The Bandit (Burt Reynolds) is now an alcoholic down on his luck, who accepts the job of delivering an elephant to the Republican National Convention in just 24 hours.
Hot on his tail of course, is the redneck Sheriff Buford T.
Justice (Jackie Gleason), still smarting from his earlier humiliation.