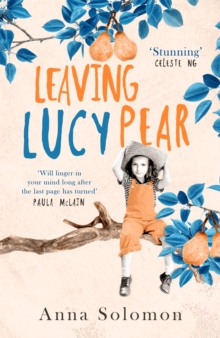 Leaving Lucy Pear
0349134472 / 9780349134475
'Stunning language, raw emotion and profound wisdom' Celeste Ng, author of Everything I Never Told You'Solomon's strong prose and fleet pacing consistently provide the essential pleasures of a good story well told' Maggie Shipstead, The New York Times Book ReviewOne night in 1917 Beatrice Haven creeps out of her uncle's house on Cape Ann, Massachusetts, leaves her newborn baby at the foot of a pear tree, and watches as another woman claims the child as her own.
A gifted pianist bound for Radcliffe, Bea plans to leave her shameful secret behind and make a fresh start.
Ten years later, Prohibition is in full swing, post-WWI America is in the grips of rampant xenophobia, and Bea has returned to her uncle's house, seeking a refuge from her unhappiness.
But the rum-running manager of the local quarry inadvertently reunites her with Emma Murphy, the headstrong Irish Catholic woman who has been raising her abandoned child - now a bright, bold, cross-dressing girl named Lucy Pear, with secrets of her own...
BIC: