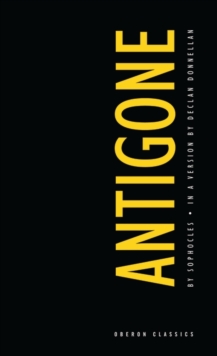 1840021365 / 9781840021363
Usually dispatched within 2 weeks
general Learn More
postgraduate
research & professional
undergraduate
Thebes is under attack. In a bloody battle outside the city's gates, the sons of Oedipus fight to the death.
King Creon issues an edict: Eteocles, who nobly defended Thebes against his brother and the invading army, is to be buried a hero; the body of his treacherous brother must be left to rot.
Antigone and her uncle are locked in conflict. With no burial rites, Antigone knows that her brother Polynices' soul will be denied passage to the underworld and the gods will be offended.
As the new king, Creon cannot ignore her actions - her defiance is a matter of national security.
BIC: