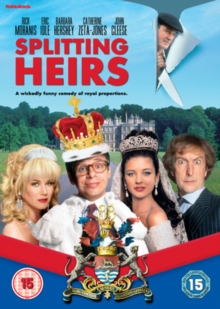 (15) Suitable for 15 years and over.
As a baby, Tommy (Eric Idle) was accidentally left behind at a wild London party by his very wealthy family, to be raised by a very poor Asian family.
He grows up to find that not only is he the heir to the Duke of Bournemouth, but that his American cousin Henry (Rick Moranis) has inherited everything.
As if that wasn't bad enough his real mother (Barbara Hershey) unwittingly tries to seduce him, while his true love Kitty (Catherine Zeta Jones) only wants to marry Henry.