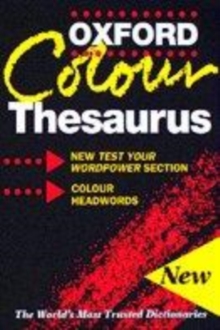 The Oxford colour thesaurus (New ed)
0198601956 / 9780198601951
Using the text of the "Little Oxford Thesaurus", this thesaurus has now been revised with a new appendix.
With 150,000 synonyms, it provides help in the form of example phrases and context labels.
Colour highlighting of key information in each entry enhances the book's ease of use, and a new "dictionary skills" appendix helps the user get more out of the thesaurus by providing questions and answers which test vocabulary skills.
The book is intended for general use as well as school, home, and office.
BIC: