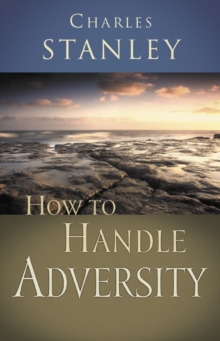 How to Handle Adversity
0785264183 / 9780785264187
Stock expected by 14/12/2019
140 x 216 mm, 191 grams 208 pages
You lost your job. Your son ran away. A loved one just died from cancer. Your best friend is getting a divorce. The list is endless. Adversity is a reality that no one can avoid. Everyone asks why when adversity strikes. Yet Dr. Stanley contends, "As much as we all want to know the answer to the why question, it is really not the most significant question.
The real question each of us needs to ask is, 'How should I respond?'"How to Handle Adversity helps you learn toAsk the right questions about adversityBecome a comfort to othersRediscover the faithfulness of GodDeal with pride and weaknessLook at adversity from God's perspectiveGlorify God in your adversityIf you are a child of God whose heart's desire is to see God glorified through you, adversity will not put you down for the count.
There will be those initial moments of shock and confusion.
But the man or woman who has God's perspective on this life and the life to come will always emerge victorious! ?Charles Stanley
BIC: