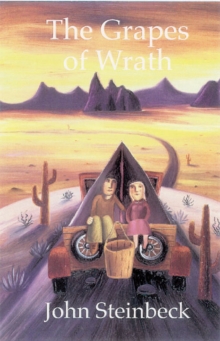 The grapes of wrath (Educational ed)
0582461537 / 9780582461536
This is Steinbeck's Pulitzer Prize-winning novel of the plight of the "Okies", the refugee farmers and sharecroppers fleeing the dustbowl of Oklahoma.
Attracted by the golden promise of California, they meet only abject hostility, shame and destitution."New Longman Literature: Steinbeck" offers a complete study programme for Steinbeck novels.
Each text contains a detailed introductory section and notes and activities for each chapter, all written for a range of abilities and designed to develop pupils' knowledge of the text and their skills of analysis.
The "Programme of Study" section contains questions that help students improve their exam technique.
BIC:
YFA Classic fiction (Children's / Teenage), YQEF School editions of English literature fiction texts
Title Unavailable: Out of Print
Other Formats