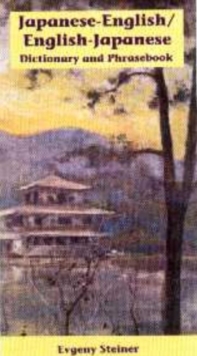 Japanese-English/English-Japanese : dictionary and phrasebook (romanized)
0781808146 / 9780781808149
Usually dispatched within 2 weeks
This book is designed to help visitors to Japan communicate with local people in everyday situations.
It requires no previous knowledge of the Japanese script -- all Japanese words are spelled in the English alphabet.
The basic of Japanese grammar are followed by extensive phrasebook chapters and comprehensive lists of related words and a Japanese-English/English-Japanese Dictionary.
BIC:
2AB English, 2GJ Japanese, CBDX Bilingual & multilingual dictionaries, WTK Language phrasebooks