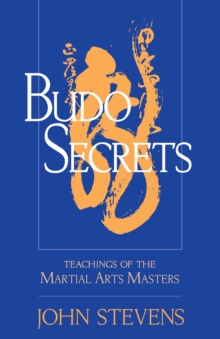 Budo secrets : teachings of the martial arts masters
1570629153 / 9781570629150
Reprint. Originally published: 2001.
A collection of wisdom on living fearlessly from the masters of karate, judo, kyudo, aikido and other disciplines.
In Budo (the way of brave and enlightened activity), martial arts and spirituality merge at the highest level of skill.
This work contains principles and practice guidelines from training manuals, excerpts from texts on Budo philosophy, instructive tales gathered from a number of sources, and calligraphy and brush paintings of the martial arts masters.
BIC:
1FPJ Japan, VXA Mind, Body, Spirit: thought & practice, WSTM Oriental martial arts