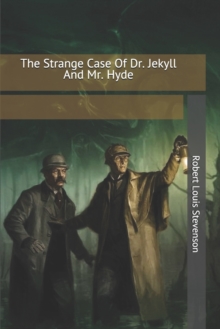 The Strange Case Of Dr. Jekyll And Mr. Hyde
1698362994 / 9781698362991
Usually dispatched within 4 weeks
152 x 229 mm, 118 grams 72 pages
Good and evil, right and wrong. Both are seen through the eyes of John Utterson, a lawyer and friend of the scientist Dr. Jekyll. After hearing the alarming account of the horrendous trampling of a small girl "like some damned juggernaut" by a violent man named Mr. Hyde, who also holds a connection to the lawyer's dear friend, Utterson's curiosity gets the better of him and he begins to investigate.
As he probes further into the events and the hidden life of Mr. Hyde, Utterson slowly uncovers a terrifying and ghastly story.
The young Robert Louis Stevenson suffered from repeated nightmares of living a double life, in which by day he worked as a respectable doctor and by night he roamed the back alleys of old-town Edinburgh.
In three days of furious writing, he produced a story about his dream existence.
His wife found it too gruesome, so he promptly burned the manuscript.
In another three days, he wrote it again. The Strange Case of Dr. Jekyll and Mr. Hyde was published as a "shilling shocker" in 1886, and became an instant classic.
BIC: