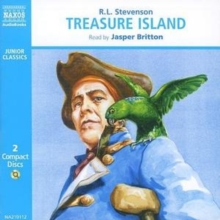 9626341017 / 9789626341018
Treasure Island must be the most enthralling adventure book ever written for children.
As we listen to the voice of Jim Hawkins telling his extraordinary tale, and later that of his companion Dr Livesey, we are plunged into a world of pirates, buried treasure, mutiny and deceit.
We meet Billy Bones, Blind Pew, Black Dog and, of course, the charming buccaneer Long John Silver.
The action and adventure never falter, and the spell of this enduring story is sustained until the very last word.
BIC:
Title Unavailable: Out of Print
Other Formats