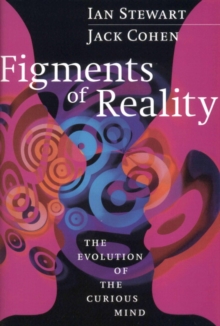 Figments of reality : the evolution of the curious mind
0521663830 / 9780521663830
Usually dispatched within 4 weeks
Reprint. Originally published: 1997.
Is the universe around us a figment of our imagination? Or are our minds figments of reality? In this refreshing new look at the evolution of mind and culture, bestselling authors Ian Stewart and Jack Cohen eloquently argue that our minds necessarily evolved inextricably within the context of culture and language.
They go beyond conventional reductionist ideas to look at how the mind is the response of an evolving brain trying to grapple with a complex environment.
Along the way they develop new and intriguing insights into the nature of evolution, science and humanity.
BIC: