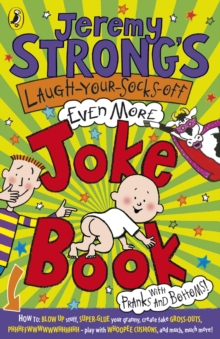 Jeremy Strong's laugh-your-socks-off even more joke book
0141327987 / 9780141327983
The Jeremy Strong joke book is back and filled with even more bottoms and quizzes and silliness and, best of all, pranks!
Blow up stuff, glue stuff and PHHHFFWWWWWHHHHH - play with whoopee cushions all day long!
AND you get Streaker the dog, Vikings, giants, cosmic pajamas and Monsters galore . . .
BIC: