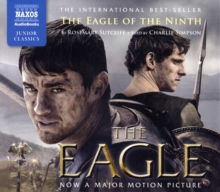 The eagle of the Ninth
9626344237 / 9789626344231
Stock expected by 27/08/2019
This is a story set in Roman Britain. Marcus Flavius Aquila, a young centurion is forced into retirement after a wound in his first major engagement against a rebel British tribe.
It allows him the freedom to embark upon a dangerous mission to find out what happened to the Ninth Legion which, years before, disappeared in the savage lands of the Picts.
Will he find out what happened to the men, led by his father, who never returned? And will he recover the Eagle, the symbol of Roman dominance and power?
BIC: